kindly provided, in exchange for an honest review.
So yeah, basically I have these Advanced Reader Copies and I have to review them. Two of them were published already but I still have write a review.
What do you think about them?
1.

Beloved author Grace Livingston Hill has been delighting romance readers for generations. This collection of three full-length novels is sure to sweetly satisfy. In Marigold , the lovely Marigold Brooke travels to Washington, DC, where one man sweeps her off her feet, but another helps her see what real love—and faith—are all about. In Mystery Flowers , Diana Disston is heartbroken and comforted only by anonymous and mysterious gifts of flowers. In White Orchids, Camilla Chrystie is joined by a handsome stranger in a desperate effort to save her mother's life.
2.

Aurelia Barone, Jewel of Starry Stone, harbors no illusions about the purpose of her life as heir to the throne. But after two failed betrothals, she starts to feel like nothing more than a pawn being moved aimlessly about a game board.
Until the night she loses everything.
Kidnapped by a wise-cracking mercenary with more than one identity, Aurelia embarks on a mission across land and sea to avenge her father's death.
But an evil is rising from the ashes of memory. Insidious magic is stirring. The dregs of a once-powerful nation are thirsty for blood and revenge.
They seek to harness Aurelia. To tempt her. To manipulate her.
And if necessary, to destroy her.
3.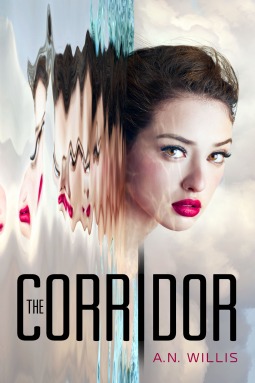 Infinite worlds. Endless possibilities . . .
Stel Alaster has never known life without the Corridor. It appeared suddenly seventeen years ago, the only portal to a parallel version of our world—Second Earth. Everyone on First Earth fears Mods, the genetically modified Second Earthers who built the Corridor. They are too smart, too strong, and have powers that can't be controlled. Any Mod found on First Earth is branded, then detained in the Corridor's research labs.
Only Stel has a dangerous secret. She has a power, too: She can open a portal to Second Earth . . . and several other parallel universes she's discovered. If anyone ever finds out, she'll be imprisoned, no better than a Mod or common lab rat.
But when the Corridor starts to fail, emitting erratic bursts of energy that could destroy First Earth, Stel must risk everything to save the people and world she loves. With the help of an escaped Mod and an infuriatingly arrogant boy from a third universe, Stel sets out to unravel the mysteries of the Corridor and stabilize it before it's too late. The fate of every world lies in the balance. . . .
4.

There's a fine line between love and hate, so fine that you don't know you've lost balance until it's too late.
I'm not sure exactly when I lost my balance, all I know is that he was to blame.
Dane Winters.
The boy who'd spent most of his life hating me for reasons I never understood.
** ** ** ** ** **
It was no secret that I hated her, but only I knew why.
She was off-limits.
And then our separate worlds collided with one tragedy.
It wasn't her fault, I knew that, but I wanted her to hurt the way I did, and I needed someone to blame. She was an easy target.
Kennedy Monroe.
The girl I'd picked on all our lives.
And the woman I barely tolerated.
Until the line between love and hate was no longer visible…
*New Adult Contemporary Romance*
*Due to mature content this book is not suitable for readers younger than 18*