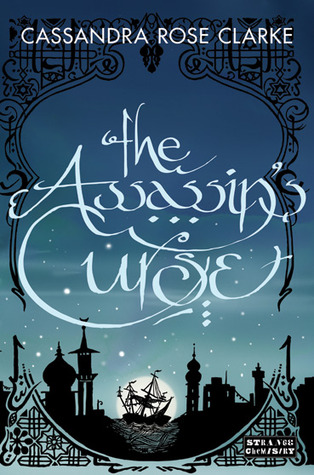 Ananna of the Tanarau abandons ship when her parents try to marry her off to an allying pirate clan: she wants to captain her own boat, not serve as second-in-command to her handsome yet clueless fiance. But her escape has dire consequences when she learns the scorned clan has sent an assassin after her.
And when the assassin, Naji, finally catches up with her, things get even worse. Ananna inadvertently triggers a nasty curse — with a life-altering result. Now Ananna and Naji are forced to become uneasy allies as they work together to break the curse and return their lives back to normal. Or at least as normal as the lives of a pirate and an assassin can be.
Cassandra Rose Clarke is a speculative fiction writer living amongst the beige stucco and overgrown pecan trees of Houston, Texas. She graduated in 2006 from The University of St. Thomas with a bachelor's degree in English, and in 2008 she completed her master's degree in creative writing at The University of Texas at Austin. Both of these degrees have served her surprisingly well.
During the summer of 2010, she attended the Clarion West Writers Workshop in Seattle, where she enjoyed sixty-degree summer days. Having been born and raised in Texas, this was something of a big deal. She was also a recipient of the 2010 Susan C. Petrey Clarion Scholarship Fund.