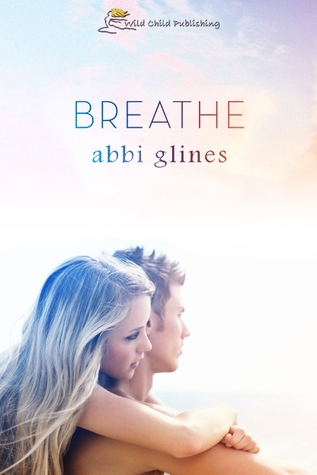 [Breathe]
I'll be quick enough with this. I should warn you about SPOILERS!
First of all I admit that sometimes I like the way Abbi writes but this specific book was horrible.
The story is about a 17 years old girl (I repeat 17 years old) who had no previous experience with guys. Suddenly she meets Jax and of course she falls for him immediatelly. Ok I accept that. Within two weeks she KNOWS that he is the ONE and that she will never fall in love again. And here I am asking you… what in the history of fuck is this shit? You're 17 years old and you meet a guy and haven't even dated before. EVER. How can you know that he is the only one you will ever love that way? And how can you even LOVE someone after two weeks to the point you can't live without them. Please…
Ok let me quote:
"I love you more than anyone or anything I have ever known. You somehow become the song inside me. It's because I love you so much I am going to walk out of your life."
Said by a 19-years-old rock star to a 17-years-old girl who never dated before. And wait a minute, who talks like that at that age or any age?
So this was a book about how beautiful and mature 17-years-old Saddie was but I guess not mature enough to tell her mother that she should stop being a slut. Instead she goes around buying her condoms. Awww how thoughtful!
The characters where all boring. I usually like the third wheel in love triangles but Marcus wasn't even close. I never liked Jax and I thought that I would somehow ship Saddie with Marcus but nope, he showed nothing different than Jax. All the other characters ware barely introduced to us so yeah, I guess Saddie and Jax were enough for the story.
To sum up, don't read the book if you're not delusional.
Abbi Glines is a #1 New York Times, USA Today, and Wall Street Journal bestselling author of the Rosemary Beach, Sea Breeze, Vincent Boys, and Existence series. She has a new YA series coming out in the fall of 2015 titled The Field Party Series . She never cooks unless baking during the Christmas holiday counts. She believes in ghosts and has a habit of asking people if their house is haunted before she goes in it. She drinks afternoon tea because she wants to be British but alas she was born in Alabama. When asked how many books she has written she has to stop and count on her fingers. When she's not locked away writing, she is reading, shopping (major shoe and purse addiction), sneaking off to the movies alone, and listening to the drama in her teenagers lives while making mental notes on the good stuff to use later. Don't judge.