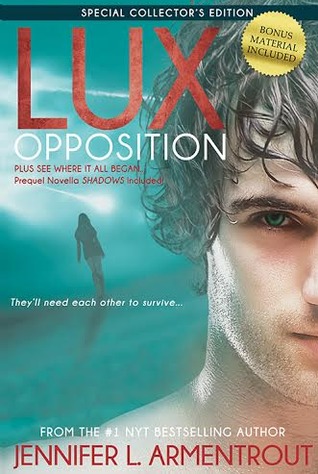 Katy knows the world changed the night the Luxen came.
She can't believe Daemon welcomed his race or stood by as his kind threatened to obliterate every last human and hybrid on Earth. But the lines between good and bad have blurred, and love has become an emotion that could destroy her—could destroy them all.
Daemon will do anything to save those he loves, even if it means betrayal.
They must team with an unlikely enemy if there is any chance of surviving the invasion. But when it quickly becomes impossible to tell friend from foe, and the world is crumbling around them, they may lose everything— even what they cherish most—to ensure the survival of their friends…and mankind.
War has come to Earth. And no matter the outcome, the future will never be the same for those left standing.
Oh my god I just don't know what to say. It was perfect, the perfect end, the perfect story.
Jennifer's writing skills leave me speechless and her hummor and sarcasm is a plus that some authors are dying to have.
When I started the series I was hesitant. I mean aliens? Really? But I read Obsidian anyway and I was freaking drown to the story.
The characters are all so special and interesting. They change and develop in each book and personally I was inspired and I motivated to get as strong as I can in order to deal with my small everyday problems.
I am so thrilled yet sad at the same time that this is the end but I can still re-read them so no harm done! Maybe I can hope for more at the future!