Yeah there are some books I want to read and yet they remain in my selves untouched. I don't know why but I swear I want to read them badly. I just need to organize and finally start reading them.
In the violent country of Ludania, the classes are strictly divided by the language they speak. The smallest transgression, like looking a member of a higher class in the eye while they are speaking their native tongue, results in immediate execution. Seventeen-year-old Charlaina has always been able to understand the languages of all classes, and she's spent her life trying to hide her secret. The only place she can really be free is the drug-fueled underground clubs where people go to shake off the oppressive rules of the world they live in. It's there that she meets a beautiful and mysterious boy named Max who speaks a language she's never heard before . . . and her secret is almost exposed.
Charlie is intensely attracted to Max, even though she can't be sure where his real loyalties lie. As the emergency drills give way to real crisis and the violence escalates, it becomes clear that Charlie is the key to something much bigger: her country's only chance for freedom from the terrible power of a deadly regime.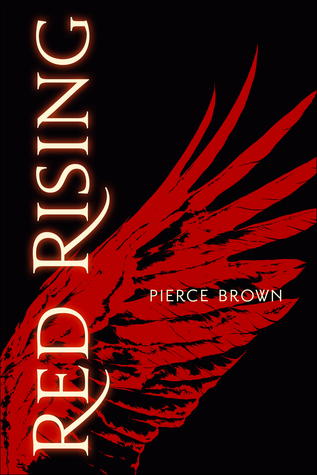 The Earth is dying. Darrow is a Red, a miner in the interior of Mars. His mission is to extract enough precious elements to one day tame the surface of the planet and allow humans to live on it. The Reds are humanity's last hope.
Or so it appears, until the day Darrow discovers it's all a lie. That Mars has been habitable – and inhabited – for generations, by a class of people calling themselves the Golds. A class of people who look down on Darrow and his fellows as slave labour, to be exploited and worked to death without a second thought.
Until the day that Darrow, with the help of a mysterious group of rebels, disguises himself as a Gold and infiltrates their command school, intent on taking down his oppressors from the inside. But the command school is a battlefield – and Darrow isn't the only student with an agenda.