Cora Goode has woken up in a fairytale world where she can understand what birds are saying to her, men ride horses and have fluffy feathers in their hats and furniture zigs, zags and whirls in miracles of construction.
The problem is, she thinks she's in a dream but she's actually taken the place of the parallel universe Cora and without realizing it, our Cora does something that starts a centuries old curse that will sweep the land if she gets captured by the evil Minerva.
At this point, her dream world becomes a nightmare.
Luckily, hot guy, fantasyland Noctorno is there to save her from the clutches of the grotesque vickrants sent by Minerva to capture her. Unfortunately, hot guy, fantasyland Noctorno doesn't like the Cora of his world all that much (to say the least) and he thinks our Cora is her. And no matter what our Cora says or does to try to convince him, he won't be convinced.
But Cora needs Tor to keep her safe and guide her through this fantastical world as she hopes one day to wake up in her not-so-great apartment in her not-so-great life in her world. The problem is, the more time she spends with the gorgeous warrior Tor, the faster she falls in love with him.
I accidentally started reading the third book because I thought it was the first, which is stupid. Thankfully they're standalones. I gotta say… I enjoyed all the freaking plot holes. I found them amusing actually. It's one of these books you enjoy reading even though they're a bit horribly written. Hahaha I really like how awful it is. Can't explain it.
Writing Style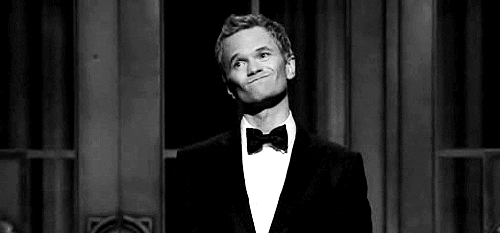 So much wasted potential because of the writing style. The book was written in first person POV, which is always what I prefer. I like that I was able to be in Cora's head but sometimes it was, kind of, too much… I felt like I was reading the diary of a 15 year old girl instead of a book written by an adult…
The fact that the lead was actually in her thirties, made it even worse. What do I mean exactly?
[Another slap on the ass. Serious ouch. God, I hated it when he did that.]
Really? Serious ouch? I expect a better description about how she felt at that time.
["Put your hands on me", he commanded, his knee pressing between my legs.
Oh my!
"Um, okey dokey," I whispered again and slid my hands up his arms and around his shoulders.]

Who writes okey dokey during a sex scene, expecting to take the book seriously? I was facepalming and laughing instead of enjoying reading it.
[Tor's room were the shit. In fact, his entire castle was the shit. In fact, his entire princedom was the shit.]
Do you guys understand what I am trying to say? This description was definitely not the shit.
Not to mention ALL the awkwardly written sex scenes… All the awkward talking and questions like "who am I?" and "who are you?" in every single scene. Yes, we get it. He is your prince, your husband etc. and you're his wife and princess. How many times do I have to skip these kind of scenes to avoid reading the same stuff again and again?
Plot
The plot had so much potential. The world building was actually pretty amazing and unique. There was this extraordinary, magical world with pretty colors and beautiful scenery. Cora was transferred into that world and tried to survive while she had to endure all the things that went wrong because of this change. (Not gonna spoil). So if the book was written in a different way, I would have loved it.
The plot holes frustrated me a bit to be honest but secretly I found them entertaining and I ignored them.
For example when Tor was transferred to Cora's world, he demanded he drive the car.
[I showed him around the console, explained the basics, he started up the car and away we went. No joke. He was a natural. He even figured out the road signs and traffic signals and only asked what a few of them meant.] 
This can't be. Nobody can be a natural when it comes to driving, especially someone from an entirely different universe where cars are not even close to be discovered.
Because the number of silly things like this was huge, I decided to ignore them and just focus on the main plot.
Characters
Cora Goodie is not the worse female character out there. Ignoring the fact that she annoyed the hell out of me at some points, she was most of the time a strong female lead. She was opinionated, (kind of) determined, brave, friendly and fought for her rights and her loved ones. I enjoyed the fact that she could be emotional and not ice cold when she had to. Vulnerability is not always a weakness.
She was annoying when she was acting like a teen in front of Tor but I forgave this behavior because she had to do with the other half of her soul. Love makes us all fools sometimes. Plus, adults need a break from adulting.
Tor was not my type of book boyfriend. I accept that he was a prince, taught to order everyone around but I can't accept how possessive he was. I felt like I needed space. What saved the situation was his sweetness and all the caring. He was rational and smart apart from handsome and well build. He was the voice of Cora's conscience and thankfully her protector from all the evil out there.
Overal
I pushed the strict side of me away. I was going for one star but because of all the potential and the little details I enjoyed I decided against it. I admit that I had fun reading it, even if it was for the wrong reasons.
Kristen Ashley was born in Gary, Indiana, USA. She nearly killed her mother and herself making it into the world, seeing as she had the umbilical cord wrapped around her neck (already attempting to accessorise and she hadn't taken her first breath!).
Kristen grew up in Brownsburg, Indiana but has lived in Denver, Colorado and the West Country of England. Thus she has been blessed to have friends and family around the globe. Her posse is loopy (to say the least) but loopy is good when you want to write.
Kristen was raised in a house with a large and multi-generational family. They lived on a very small farm in a small town in the heartland and existed amongst the strains of Glenn Miller, The Everly Brothers, REO Speedwagon and Whitesnake (and the wardrobes that matched).
Needless to say, growing up in a house full of music, clothes and love was a good way to grow up.
And as she keeps growing up, it keeps getting better.
Thank you all so much for reading! Can't wait for your opinion. Have you read the book? What do you think? Would you read it?