Spotlight Saturday is a weekly feature, created by Josie [Josie's Book Corner] dedicated to spotlighting and pinpointing some of the things over the week that have caught our attention more than usual, things we've particularly loved, etc.
Feel free to participate as well!
Oh that was easy this week! Cristina [My Tiny Obsessions] arrived at Seoul yesterday and yet she keeps blogging and she has so many things to show us. Have fun in Seoul Cristina, I am so freaking jealous!
Syc's [The Lit Mermaid] Cover Once-over feature is amazing!
Because of the 'Shadowhunters' I keep watching this book everywhere again. Not that I am complaining!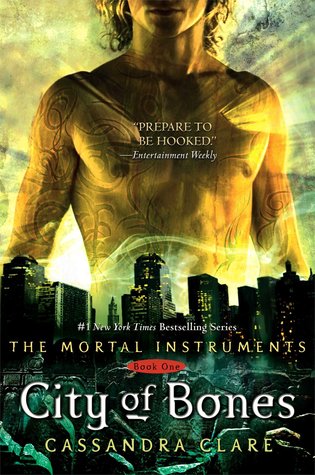 My best friend lives in Sweden right now, she was part of the Erasmus program and a year ago she met there new people. Many of them are Greeks and of course I got to know them as well through her. A couple of weeks ago I actually met one of them in person because she was back home. Yesterday I've met her again and we talked for hours. We talked and talked and talked and it was awesome because we had so many things in common and because we made a really good team. I had so much fun and I really believe that this is just the beginning of an amazing friendship.
Yes, that's definitely my spotlighted moment.
That's easy as well. I've been using Viber for the past week. Whatsapp would be a great app but I guess not for this week.
The biggest hit in Greece at the moment.
"Do you have any idea how that feels? To have every part of you replaced, one piece at a time. until you don't even recognize yourself anymore? The only time I feel like a whole person is with you, but what was the point of finding that if it was going to be taken away?"
The Thirteenth World, – A.N. Willis
It hit me right in the feels… I don't even know why.
So what about you guys? Anything interested this week?