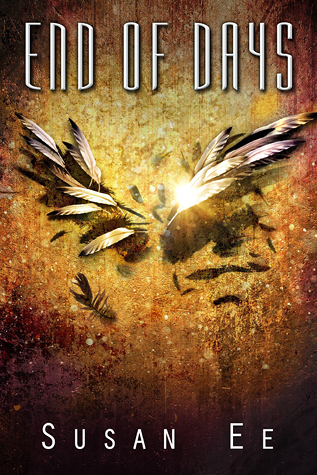 End of Days is the explosive conclusion to Susan Ee's bestselling Penryn & the End of Days trilogy.
After a daring escape from the angels, Penryn and Raffe are on the run. They're both desperate to find a doctor who can reverse the twisted changes inflicted by the angels on Raffe and Penryn's sister. As they set off in search of answers, a startling revelation about Raffe's past unleashes dark forces that threaten them all.
When the angels release an apocalyptic nightmare onto humans, both sides are set on a path toward war. As unlikely alliances form and strategies shift, who will emerge victorious? Forced to pick sides in the fight for control of the earthly realm, Raffe and Penryn must choose: Their own kind, or each other.
Kiera Cass's #1 New York Times bestselling Selection series has enchanted readers from the very first page. In this fourth romantic novel, follow Illéa's royal family into a whole new Selection—and find out what happens after happily ever after.
Eighteen years ago, America Singer entered the Selection and won Prince Maxon's heart. Now the time has come for Princess Eadlyn to hold a Selection of her own. Eadlyn doesn't expect her Selection to be anything like her parents' fairy-tale love story…but as the competition begins, she may discover that finding her own happily ever after isn't as impossible as she's always thought.
A new generation of swoonworthy characters and captivating romance awaits in the fourth book of the Selection series!
From the New York Times bestselling author of the Covenant and Lux series comes a novel of danger, Gods and Titans… and an electric love story which will send you reeling.