I was through a really weird phase and I had stopped reading books so I found myself a bit behind schedule. I need to improve my netGaelly ratio even though I am always so close to 80%. I decided not request more books and just read the ones I was already approved to read. When I am done, I'll request some more.
I even got my first invitation recently and I was really excited about it. I mean I bet many of you have already lots of invitations but still, the first time is always unforgettable, if you know what I mean! 😉
So take a look at the ARCs I have to read this month.
❣  The Thirteenth World (The Corridor #2) by A. N. Willis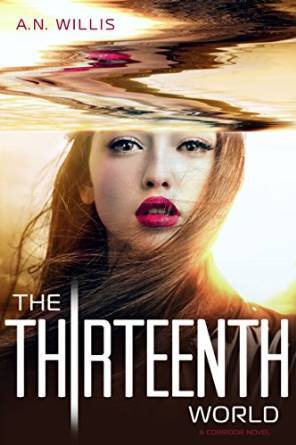 I am currently reading this and I am thrilled because it was way better than what I expected.
Time is running out for Stel Alaster. The Corridor, the only portal between First and Second Earth, is failing and the barriers between all twelve worlds are thinning. Using her unique ability to travel through the multiverse, Stel sets out to save the Corridor . . . and ends up discovering a mysterious new world.
In the sequel to The Corridor, will the thirteenth world hold the key to the Corridor's secrets? Or will the portal implode and take every last universe down with it?
❣ The Knight's Bride: Chivalry Lives in 6 Stories from the Middle Ages 
by Tracie Peterson, Yvonne Lehman, Jill Stengl, Pamela Griffin, Dianne Christner
Take six romantic adventures back in time to the Middle Ages along with five authors including Tracie Peterson, who tell the stories of couples challenged by the injustices of their times. Some couples are pulled apart by wars and feuds, while others have their futures determined by their oppressors. Can a faith be found to keep hope alive and give joy in all circumstances?
❣ Dark Rising (The Archangel Prophecies #2) by Monica McGurk
Can One Person Upend a Prophecy as Old as Time?
Hope Carmichael is on the run. The only question is, from whom?
The mark on her neck has branded her as part of an ancient prophecy, the Bearer of the Key. But the Fallen Angels have misunderstood and think Hope is their long-awaited way to regain Heaven by force. Now Hope is chasing down the artifact that could open Heaven's Gates, while seeking to destroy it before the Fallen catch up with her. Will the Triad crime ring track Hope and exact their punishment before she gets the chance? Is the ragtag band of angels surrounding her now there to protect her, or imprison her? And will Michael, the Archangel sworn to defend Heaven at all costs, be forced to deny his love for Hope and take her life, instead, so that the artifact won't fall into enemy hands?
The epic narrative introduced in Dark Hope continues in Dark Rising as Hope crisscrosses some of the most ancient sites in Europe and plumbs the depths of history in search of the truth about the Key, herself, and love. Exploring themes of identity, fate, jealousy, trust, and forgiveness, Dark Rising's mythological scope and moral urgency deepen as we come to understand the choices and consequences faced by a young woman determined to follow her heart and chart her own destiny.
❣ Easy Silence by Beth Rinyu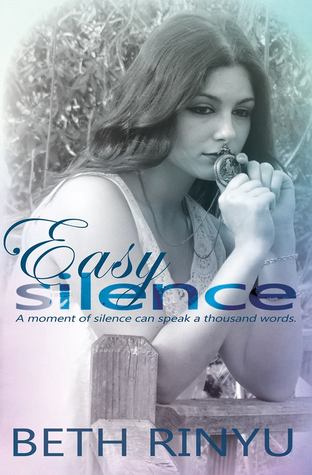 They say you never forget your first love. No matter how many more come along or how much time goes by, there will always be that one person who will be forever embedded deep inside your heart and soul. For me, that was Jaxson Callahan.
We were complete opposites. I was a senator's daughter. My parents were always too busy keeping up appearances on the political scene to show me love, so instead they bought my affection.
He was the son of a woman who allowed men to use and abuse her as well as him, just for her next fix.
We became each other's solace during that summer we met, creating a lifetime of memories in three short months. I provided him with a sense of hope that there was more than just the harsh reality of the life he had grown accustomed to, and he showed me a genuine love that I had been yearning for my entire life. We vowed to be together forever. I loved him and he loved me…. and nothing would keep us apart.
Nothing except the secrets that were hiding in that small seaside town.
Secrets that altered our destiny. We were never given any warning as we watched our future shake, crumble and disappear altogether, leaving us with nothing but memories of a bittersweet past.
Life can be beautiful.
Life can be kind.
And, life can be heartless…..because nothing about our situation was fair.
Have you read any of them? Do you find them interesting? You know what to do, right?