Yup, there indeed some popular books that I haven't read. Some of them I might read them but some others definitelly not.
Daughter of Smoke and Bone by Laini Taylor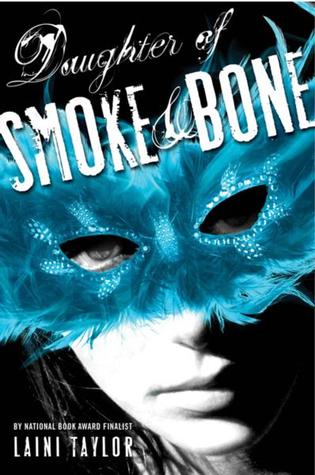 People keep talking about this one. I actually started reading it and I found it to be too alternative for my tastes. I dropped it and I do not plan on keep reading it.
Around the world, black handprints are appearing on doorways, scorched there by winged strangers who have crept through a slit in the sky.
In a dark and dusty shop, a devil's supply of human teeth grows dangerously low.
And in the tangled lanes of Prague, a young art student is about to be caught up in a brutal otherwordly war.
Meet Karou. She fills her sketchbooks with monsters that may or may not be real, she's prone to disappearing on mysterious "errands", she speaks many languages – not all of them human – and her bright blue hair actuallygrows out of her head that color. Who is she? That is the question that haunts her, and she's about to find out.
When beautiful, haunted Akiva fixes fiery eyes on her in an alley in Marrakesh, the result is blood and starlight, secrets unveiled, and a star-crossed love whose roots drink deep of a violent past. But will Karou live to regret learning the truth about herself?
Cinder by Marissa Meyer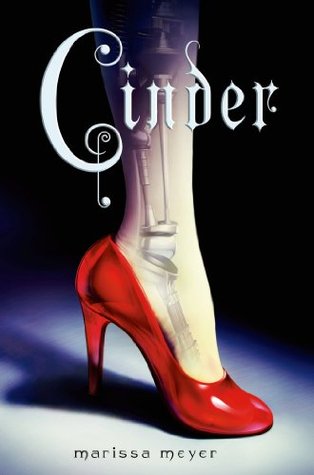 Yes, yes I know, you all love this book and I believe it's good. I do plan on reading this some time later. I just can't find the right mood to pick this one. It remains on my shelves untouched.
Humans and androids crowd the raucous streets of New Beijing. A deadly plague ravages the population. From space, a ruthless lunar people watch, waiting to make their move. No one knows that Earth's fate hinges on one girl.
Cinder, a gifted mechanic, is a cyborg. She's a second-class citizen with a mysterious past, reviled by her stepmother and blamed for her stepsister's illness. But when her life becomes intertwined with the handsome Prince Kai's, she suddenly finds herself at the center of an intergalactic struggle, and a forbidden attraction. Caught between duty and freedom, loyalty and betrayal, she must uncover secrets about her past in order to protect her world's future.
The Hunger Games by Suzane Collins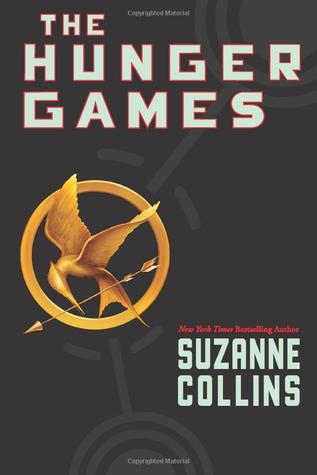 I'll be honest. Dystopia is not my favorite genre so as a result I don't really care about dystopian books and I do not follow the dystopian trends. So what I am trying to say is that I had absolutely no idea about this book till I first watched the movie. The movie's plot was unique and interesting but I still have no interest in reading the book. Especially now that I've linked Peeta with Josh Hutcherson. No offence to his fans but I don't like him, both as a man and actor. Please do not hate and try to remember that our opinions can differ.
**I liked the movie. I don't hate the book. I am just not interested in reading it.**
The nation of Panem, formed from a post-apocalyptic North America, is a country that consists of a wealthy Capitol region surrounded by 12 poorer districts. Early in its history, a rebellion led by a 13th district against the Capitol resulted in its destruction and the creation of an annual televised event known as the Hunger Games. In punishment, and as a reminder of the power and grace of the Capitol, each district must yield one boy and one girl between the ages of 12 and 18 through a lottery system to participate in the games. The 'tributes' are chosen during the annual Reaping and are forced to fight to the death, leaving only one survivor to claim victory.
When 16-year-old Katniss's young sister, Prim, is selected as District 12's female representative, Katniss volunteers to take her place. She and her male counterpart Peeta, are pitted against bigger, stronger representatives, some of whom have trained for this their whole lives. , she sees it as a death sentence. But Katniss has been close to death before. For her, survival is second nature.
Fifty Shades of Grey by E. L. James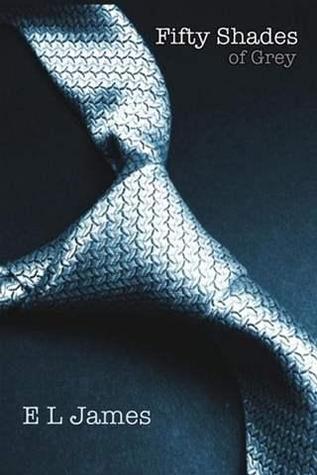 Shocked, aren't you? Yeah, I am just kidding.
I don't even know why this book is popular. I think there are about a thousand similar contemporary books. Anyway, I am not into BDSM so I was never interested in reading it. Not even curious.
When literature student Anastasia Steele goes to interview young entrepreneur Christian Grey, she encounters a man who is beautiful, brilliant, and intimidating. The unworldly, innocent Ana is startled to realize she wants this man and, despite his enigmatic reserve, finds she is desperate to get close to him. Unable to resist Ana's quiet beauty, wit, and independent spirit, Grey admits he wants her, too—but on his own terms.
Shocked yet thrilled by Grey's singular erotic tastes, Ana hesitates. For all the trappings of success—his multinational businesses, his vast wealth, his loving family—Grey is a man tormented by demons and consumed by the need to control. When the couple embarks on a daring, passionately physical affair, Ana discovers Christian Grey's secrets and explores her own dark desires.
Erotic, amusing, and deeply moving, the Fifty Shades Trilogy is a tale that will obsess you, possess you, and stay with you forever.
This book is intended for mature audiences.
Twilight – by Stephanie Meyer
I started reading paranormal books after Twilight became a movie. Yup I was that late. So vampires had already stopped trending and I really prefer werewolves in general so I guess it was just bad timing. Now it's too late for me to read it because there are so many other unique books out there.
About three things I was absolutely positive.
First, Edward was a vampire.
Second, there was a part of him – and I didn't know how dominant that part might be – that thirsted for my blood.
And third, I was unconditionally and irrevocably in love with him.
In the first book of the Twlilight Saga, internationally bestselling author Stephenie Meyer introduces Bella Swan and Edward Cullen, a pair of star-crossed lovers whose forbidden relationship ripens against the backdrop of small-town suspicion and a mysterious coven of vampires. This is a love story with bite.
What do you think of these books? Have you read any of them? What about your top 5?