I had a difficult time thinking of a theme for this week. I was constantly opening and closing my GR tab and I was wondering what to do till I saw my contemporary shelf. I have a total of 125 books (read and to-read) in this shelf and I thought 'oh! a contemporary top 5 would be interesting'. Well out of these 125 books I realised that I've only liked about 10 books and I've rated with 5 stars only two of them. How is that possible? I don't know why I can't enjoy contemporary books even though they seem interesting. Anyway here it is~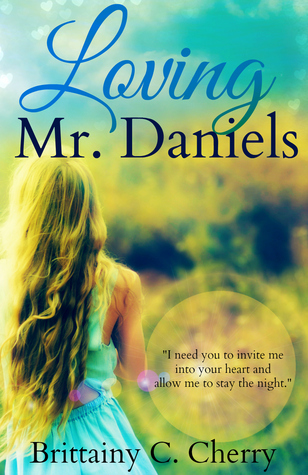 To Whom it May Concern,
It was easy to call us forbidden and harder to call us soulmates. Yet I believed we were both. Forbidden soulmates.
When I arrived to Edgewood, Wisconsin I didn't plan to find him. I didn't plan to stumble into Joe's bar and have Daniel's music stir up my emotions. I had no clue that his voice would make my hurts forget their own sorrow. I had no idea that my happiness would remember its own bliss.
When I started senior year at my new school, I wasn't prepared to call him Mr. Daniels, but sometimes life happens at the wrong time for all the right reasons.
Our love story wasn't only about the physical connection.
It was about family. It was about loss. It was about being alive. It was silly. It was painful. It was mourning. It was laughter.
It was ours.
And for those reasons alone, I would never apologize for loving Mr. Daniels.
-Ashlyn Jennings
When Lauren Monroe first laid eyes on Michael Delaney back in high school, she had every reason to stay away from him; within minutes of their first encounter, his volatile actions confirmed his notorious reputation. But Lauren saw something in him that caused her to question his bad-boy persona, and against her better judgment, she took a chance. She had no way of knowing that the unlikely friendship they formed would become so important to her.
Or that it would end so painfully.
Eight years later, when Lauren begins her new job at Learn and Grow Day Care, Michael is the last person she expects to see. Refusing to revisit the hurt and confusion of their past, Lauren vows to keep her distance from him. But staying away from Michael proves to be more difficult than she thought, despite her lingering grief and her instincts for self-preservation.
As Lauren and Michael recall the friendship that changed them forever and the events that tore them apart, will they finally be able to heal? Or will the ghosts of Michael's past prove to be too much to overcome?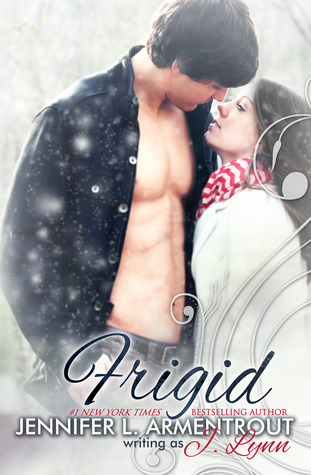 For twenty-one-year-old Sydney, being in love with Kyler isn't anything new. They'd been best friends ever since he pushed her down on the playground and she made him eat a mud pie. Somewhere over the years, she fell for him and fell hard. The big problem with that? Kyler puts the 'man' in man-whore. He's never stayed with a girl longer than a few nights, and with it being their last year in college, Syd doesn't want to risk their friendship by declaring her love.
Kyler has always put Syd on a pedestal that was too high for him to reach. To him, she's perfect and she's everything. But the feelings he has for her, he's always hidden away or focused on any other female. After all, Kyler will always be the poor boy from the wrong side of tracks, and Syd will always be the one girl he can never have.
But when they're stranded together at a posh ski resort due to a massive Nor'easter, there's nothing stopping their red-hot feelings for each other from coming to the surface. Can their friendship survive the attraction? Better yet, can they survive at all? Because as the snow falls, someone is stalking them, and this ski trip may be a life-changer in more ways than one.
You're not supposed to want the one who torments you.
When my stepbrother, Elec, came to live with us my senior year, I wasn't prepared for how much of a jerk he'd be.
I hated that he took it out on me because he didn't want to be here.
I hated that he brought girls from our high school back to his room.
But what I hated the most was the unwanted way my body reacted to him.
At first, I thought all he had going for him were his rock-hard tattooed abs and chiseled face. Then, things started changing between us, and it all came to a head one night.
Just as quickly as he'd come into my life, he was gone back to California.
It had been years since I'd seen Elec.
When tragedy struck our family, I'd have to face him again.
And holy hell, the teenager who made me crazy was now a man that drove me insane.
I had a feeling my heart was about to get broken again.
Stepbrother Dearest is a standalone novel.
**Contains graphic sexual content and harsh language. It is only appropriate for adult readers age 18+
A New York Times, USA Today, and Wall Street Journalbestselling book. Archer's Voice is a full-length, standalone romance.
When Bree Prescott arrives in the sleepy, lakeside town of Pelion, Maine, she hopes against hope that this is the place where she will finally find the peace she so desperately seeks. On her first day there, her life collides with Archer Hale, an isolated man who holds a secret agony of his own. A man no one else sees.
Archer's Voice is the story of a woman chained to the memory of one horrifying night and the man whose love is the key to her freedom. It is the story of a silent man who lives with an excruciating wound and the woman who helps him find his voice. It is the story of suffering, fate, and the transformative power of love.
THIS IS A STANDALONE SIGN OF LOVE NOVEL, INSPIRED BY SAGITTARIUS. New Adult Contemporary Romance: Due to strong language and sexual content, this book is not intended for readers under the age of 18.
Can't wait to know about your favorite top 5! Do you know any of these books? What do you think?