I am so excited because I have many ARCs to read this month and they will keep me busy. I have a difficulty reading books lately so knowing that I have to read the ARCs in order to review them will motivate me. I don't know why I am not in the mood to read so much but I guess it's because I am always on vacation and I have so many other things to do with my boyfriend and friends. I am so exhausted so when I finally have time to read I just can't.
But enough of this, time for books!
1.
Remember by Shannon Dermott
Currently reading
Death is a killer and not to those who've died but for those that survive. It's also an opportunity to change.
I've resigned to my place in the shadows until the one person in the world that matters to me more than my own life is taken from me. Then I meet him.
He's everything I'm not.
Tall, dark, face like an angel, mouth like a sinner and tattoos and piercings to rival that of rock gods, in one word, he's cocky. And he comes with his own personal fan club, great. (as I secretly apply to be president, okay maybe not)
Only our every meeting is suspect. I'm left to wonder why he only ever turns up when my life is headed south, backwards or upside down. His explanations are shady, and his hot and cold give me whiplash. But his lips on mine burn and take me places I've never been.
If only I can trust him. If only he reveals what he is? Then hopefully we won't end up on opposite sides of a frienemy line, and I'm forced to take him down. Worse case is that he's already planned to take me out first and not on a date, but in a dead kind of way.
2.
Brown-Eyed Girl by Lisa Kleypas
Avery Crosslin is a talented young fashion designer with a bright future ahead of her. But when the company goes into liquidation, Avery finds herself without a job and a boyfriend who decides to leave her.
When her father falls ill, Avery is by his side day and night. But one evening she notices a young man, Joe, in distress and offers to help. Their instant attraction to one another is magnetic but even though she is unexpectedly charmed by the good-looking stranger, Avery tells him that she has to leave. He asks for her name and number, but she lies and tells him she has a boyfriend. At this point in Avery's life, the last thing she wants or needs is more complications.
The next day, as Avery returns to the hospital to thank the nurses for taking such good care of her father at the end of his life, one of them gives her an envelope from Joe. It is addressed to "Brown-Eyed Girl."
Avery knows she wants to see Joe again but she faces a dilemma. When she learns that Joe is the man responsible for her father's death she is troubled.
Is there any hope of a future for them both?
3.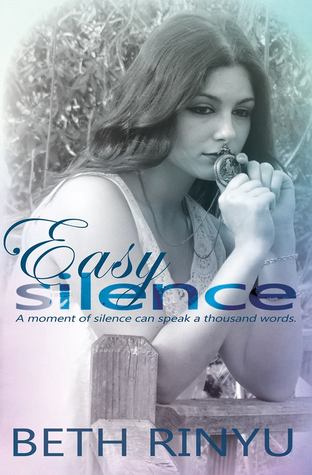 They say you never forget your first love. No matter how many more come along or how much time goes by, there will always be that one person who will be forever embedded deep inside your heart and soul. For me, that was Jaxson Callahan.
We were complete opposites. I was a senator's daughter. My parents were always too busy keeping up appearances on the political scene to show me love, so instead they bought my affection.
He was the son of a woman who allowed men to use and abuse her as well as him, just for her next fix.
We became each other's solace during that summer we met, creating a lifetime of memories in three short months. I provided him with a sense of hope that there was more than just the harsh reality of the life he had grown accustomed to, and he showed me a genuine love that I had been yearning for my entire life. We vowed to be together forever. I loved him and he loved me…. and nothing would keep us apart.
Nothing except the secrets that were hiding in that small seaside town.
Secrets that altered our destiny. We were never given any warning as we watched our future shake, crumble and disappear altogether, leaving us with nothing but memories of a bittersweet past.
Life can be beautiful.
Life can be kind.
And, life can be heartless…..because nothing about our situation was fair.
4.
Dark Hope by Monica McGurk
A new young adult saga in the Twilight tradition about the love between a human and an archangel.
For years, Hope Carmichael, survivor of a shocking child abduction, has lived a sheltered existence under the protection of her fanatically religious father. Now, liberated by her mother, Hope prepares to start life over as a normal kid in an Atlanta, Georgia, high school.
Normal, that is, until Hope meets Michael, a gorgeous emancipated teen with a mysterious past and a strong interest in Hope. And soon, Hope's life is filled with questions. What's behind the angry looks Hope gets from Lucas, leader of a gang of students? Who's responsible for sending Hope a strange valentine inscribed with Bible quotations? How does this relate to the sinister business of human trafficking that operates on the periphery of Hope's suburban world? And is Michael really a protector, or something more sinister—and just why does he seem so familiar?
In an epic narrative that takes readers from the back streets of Atlanta to the height of Vegas penthouses and beyond, Dark Hope introduces readers to The Archangel Prophecies, a new young adult saga that blends the feeling of Twilight with a vast mythological scope and moral urgency, as well as to Hope Carmichael—a young woman instantly memorable for her endurance, heart, and determination—and Michael, Hope's dangerous companion who's fated either to save Hope—or to kill her.
5.
Dark Rising by Monica McGurk
Can One Person Upend a Prophecy as Old as Time?
Hope Carmichael is on the run. The only question is, from whom?
The mark on her neck has branded her as part of an ancient prophecy, the Bearer of the Key. But the Fallen Angels have misunderstood and think Hope is their long-awaited way to regain Heaven by force. Now Hope is chasing down the artifact that could open Heaven's Gates, while seeking to destroy it before the Fallen catch up with her. Will the Triad crime ring track Hope and exact their punishment before she gets the chance? Is the ragtag band of angels surrounding her now there to protect her, or imprison her? And will Michael, the Archangel sworn to defend Heaven at all costs, be forced to deny his love for Hope and take her life, instead, so that the artifact won't fall into enemy hands?
The epic narrative introduced in Dark Hope continues in Dark Rising as Hope crisscrosses some of the most ancient sites in Europe and plumbs the depths of history in search of the truth about the Key, herself, and love. Exploring themes of identity, fate, jealousy, trust, and forgiveness, Dark Rising's mythological scope and moral urgency deepen as we come to understand the choices and consequences faced by a young woman determined to follow her heart and chart her own destiny.