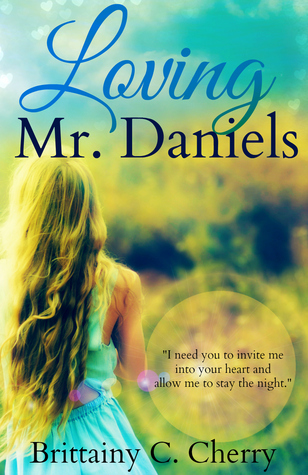 "His eyes were so blue and filled with interest. For a second, I thought they were a passageway to a different world."
I'll start with the things I liked.
Ashlyn and Dan are two people I absolutely hold in my heart. Both of them damaged yet both of them the best example of mental strength. It takes a lot of courage to loose someone so close to you to death and be able to start living again. It was easier for them because they found each other but it was still amazing.
We don't get to see often girls like Ashlyn. She was strong, independent and opinonated. She was lost and broken but she never allowed anyone to hurt her and bring her down. And Dan… my dear Dan. The kind of men Dan represents is rare. He was never the usal bad boy who found a virgin girl and started being nice because he fell in love out of nowhere. NO! Dan was a broken man who loved music and Shakespeare. He was filled with love and he was missing the woman to give it. So when he found Ash, he loved her. He simply, truly, deeply loved her. He never let go even when he said he did.
I also loved the rest of the characters. They were into the story and not just "flat other characters". It's good to know that the story is not only about the leads. It's good to know that they feel like real people. People I would hang out with.
The story was beautiful and touching. Of course it had me crying like a baby for most of the story. But there were scenes with humour and I appreciated that. We all need to laugh in stories filled with drama. It's a break, a nice one! I enjoyed the fact that both leads were nerds and their flirting was also nerdy, with quotes from Shakespeare and all. It was awesome. I have never read a single sentence from amy Shakespeare tragedy but it was nice.
About the things I didn't like. The writing style was weird and sometimes I was tired and lost. Especially when there were flashbacks out of nowhere. I was barely able to follow the story. Also there were parts that bothered me. For example "I was standing outside the train station. He was standing outside the train station. We were standing outside the train station…" Well, this was unnecessary but I realized later that it was the author's writing style that way and she did it to emphasize the scene. I decided to ignore it even though it was getting on my nerves. The book was worth reading and I didn't want to ruin that because I am such a judgemental freak.
I also found Dan's age a bit odd. At least in my country there is absolutely no way that they will allow a 22-year-old baby to teach. NO WAY. I also expected him to be older because he was way too mature and thoughtful to be so young. 22-year-old boys are still too young. Ash was legal already and their age difference was 3 years. If you ask me, too much drama for nothing. But I also ignored that and I imagined that Dan was in his late twenties. It was easier for me. At this point I have to tell you that this is just me and my humble opinion. I don't think these things should bother you anyway.
In general, the book is really a 'must read'. I am only warning that you have to be in a mood to read it because you'll cry and that's a fact, but you should definitelly read it.